2016 Mongol Derby Charity Event
Rio Crest is very happy to get involved in what is perhaps the world's toughest horse race, the Mongol Derby. Each year a selected set of riders try to retrace Genghis Khan's postal route over 600 miles in the rugged terrain of Mongolia.
When -- April 16, 2016
Details -- Another Epic party at Rio Crest. The menu is forthcoming but will include roast pig and goat and Mongolian inspired appetizers. There will be local salamis and cheeses coupled with Sonoma county wines and local beers with likely many winemakers in attendance. Those that have been to previous parties know and for those that have not, it really is something not to be missed.
Attending -- Minimum $125 charitable donation for single person, $200 charitable donation for a couple, details about making your donation will be provided on RSVP.


Attendance limited to the first 100 RSVPs.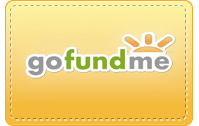 Why is Rio Crest involved?
Well, while anyone can "sign-up" for the Mongol Derby, about 40 riders who posses the experience, love of horses, survival skills and frankly are just crazy enough to compete are selected. Applications come in from all over the world. This year, part of our Rio Crest family is one of those. Marcia Hefker-Miles 

is one of the US riders and she is our sister-in-law, married to Peggy's brother Mark Miles. We love her to death and we would do anything to support her in this insane but honored endeavor. Marcia is a seasoned endurance rider, competing in and winning in many races like the Old Dominion 100 and more locally here in California, the Tevis Cup.
About the Race ...
This is a unique race in which the welfare of the horse must be the center of attention. It starts with limiting the weight of any rider and allowing only 11 lbs of gear. Yes, 11 lbs. Over 600 miles for 5 to 7 days and you get only 11 lbs of gear.
Riders have checkpoints (an urtuu) 25 miles apart where they select a new horse for the next portion of the race. A veterinarian will check the horse's metabolic conditions, hydration, physical soundness, and heart rate. The Mongol Derby uses the endurance heart rate standard of the Fédération Equestre Internationale, the governing body of equestrian sports, which mandates that a horse's heart rate must return to no more than 64 beats per minute within 30 minutes of stopping. If the horse's heart rate does not return to 64 bpm by this time, the rider receives a two-hour penalty.
Winning for most is finishing. Normally less than half of all entries make it. Over the years there have been broken bones, torn ligaments, a broken pelvis, a punctured lung, broken collarbones, lots of rib injuries and once a broken neck. It ain't easy, that's for sure.
There are plenty of sources of information about the race on the web. Take a look at this National Geographic article

for more information or perhaps check this out:
About the Charities ...
Even though this event is about racing horses through Mongolia, this whole thing is sponsored by a great organization, The Adventurists

, with monies raised going to many charities. The major sponsor asks all entrants to raise money for charity so Marcia came to us at Rio Crest and asked for some help. We thought, well ... sounds like a plan for another party! We have settled on three charities to which your donations will be split.
West County Health Centers

The fire at our local Russian River Health Center hit our community hard. West County Health Centers provide over $1 million dollars of uncompensated care for low-income and uninsured patients. More than 40% of their patients are living at or below the federal poverty level. West County delivers health care to a significant cross-section of our community including elementary age children whose parents cannot otherwise afford the medical care needed to keep them healthy and active in schools; those who are not accepted elsewhere due to HIV/AIDS, homelessness, mental illness or addiction; and those in the community who lack the financial resources to pay for quality health care.
Cool Earth

Local indigenous people stand to lose the most from deforestation but the most to gain from its protection. As such, they are the forest's best possible custodians. That's why all Cool Earth partnerships are community-owned and led – an approach that research is continually proving to be the most effective way to keep the rainforest standing. By developing local livelihoods, their mission is to end the cycle of deforestation entrenching villages into further poverty. Creating strong, self-determining communities – not dependency. They are also the only charity that works solely where the threat to the forest is greatest, on the frontline of deforestation. And each of their partnerships form a shield to make the neighbouring forest inaccessible to loggers – saving millions of acres of further forest. At least 90% of each donation to Cool Earth goes directly to their partnerships. With this support, Cool Earth can put in place the simple steps that change the fate of at-risk rainforest and the lives of our indigenous partners.
The Center for Sustainable Community

The Center for Sustainable Community envisions Raton (Marcia's hometown in New Mexico) and its neighbors as a sustainable and resilient regional community. The Center fosters the knowledge base, educational opportunities, leadership, and collaboration necessary for the emergence of a sustainable and resilient community. They are primarily an educational institution with a sustainability objective and a projects-based methodology, focused in three areas:
Education -- Sustainability begins with education, both in the public schools and for the community as a whole. The Center is working to provide greater educational resources for their region.
Food Security -- In an increasingly unstable global economy, it is important for rural communities to learn how to feed themselves. The Center is exploring ways for Raton and their region to develop a complete food infrastructure.
Energy Independence -- America's energy system is vulnerable, and our region is currently dependent on that system. The Center is studying ways for Raton to become self-sufficient by producing its own energy resources.
About the Event ...
Those that know us at Rio Crest know our events have been Epic. Well, the plan is that this one will exceed all others. What to expect:
Food -- Lots of it, wildly surprising Sonoma cheeses, copious salumi, and meticulously prepared appetizers and dishes ... we will keep food rolling out for the entire party. Kevin will be roasting at least a pig and one or more goats. The full menu is coming soon.
Wine -- We are in wine country after all. All the Rio Crest wines you want, raiding the Rio Crest wine cellar on occasion for special bottles and of course there are many of our friends in the area that bring their wines along to share
Beer -- For the beer lovers, we are working towards one or more local breweries to donate some of their wonderful stuff
Booze -- OK, we'll have that too!
Views -- One of the greatest venues in all of Sonoma county
Friends -- We guarantee you will meet some new friends, as we have said the parties are Epic!
Fun ... !